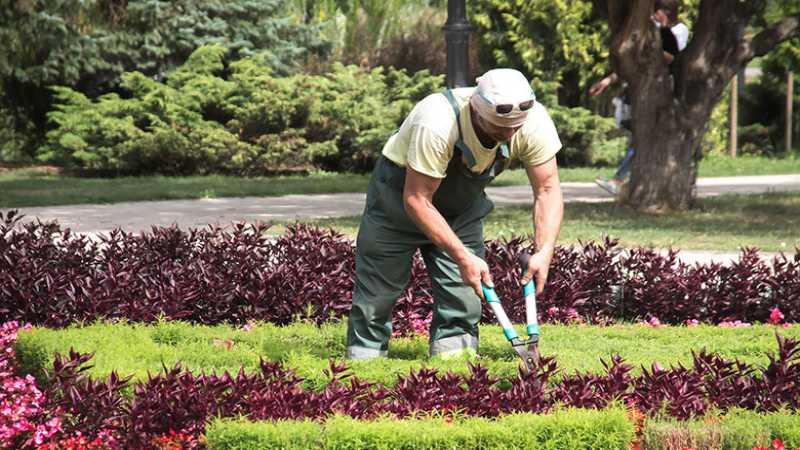 Have you ever wondered if there's actually any real value associated with using professional landscapers? As professional landscaper designers, we have to admit that, at times in the past, we have. After all, can't anyone with a few tools and a little bit of handyman experience redevelop a garden?
Fortunately, we've come to see the error of our ways, and now we recommend finding a professional landscaper for all but the smallest, simplest jobs. Really, it's that much easier, and it will save you time, money and an awful lot of frustration. Trust us!
Below we've outlined a few of our top reasons why you should always use professional landscapers. Still not convinced? Speak with your local landscaping contractor and we think you will be!
They Know What They're Doing
For starters, professional landscapers know exactly what they're doing and how to do it. It doesn't matter exactly what you need them to do, they will be able to complete the job fast and efficiently without causing you any unnecessary worry.
On the other hand, if you decide to do things yourself, you will probably find that you run into all sorts of problems, especially if you're not a very handy person. It's simply not worth the trouble!
They Will Source High-Quality Materials
In addition, most landscaping companies work alongside hardware stores and trade yards to ensure they're using the best quality materials available. And, they can generally access trade discounts which aren't available to the general public, which could save you a decent amount of money on your materials.
There's absolutely no point landscaping with low-quality materials because otherwise you will just have to do things again in the future. So, make sure you leave room in your budget to pay for decent quality.
They Will Save You Time and Stress
Using a professional landscaping team will also save you a lot of time and stress. There's absolutely no point taking time out from your day-to-day job to do things that you're just not that good at.
Similarly, using an experienced team will save you the stress of having to deal with things on your own. This will help you lead a healthier, trouble-free life while your work is being done.
They Will Do a Good Job
Finally, you can rest assured that a professional landscaping team will do a great job, especially if they have a strong reputation for excellence. There's nothing worse than starting a project like this on your own, only to have to call in the professionals halfway through because you just don't know what you're doing.
All things considered, you should absolutely be using a professional landscaper for all your landscaping needs. There are plenty of reasons for this, but ultimately they will save you time, money, and a lot of stress.
We'd highly recommend reaching out and having a chat with your local professionals today. You might be surprised by just how affordable they are!